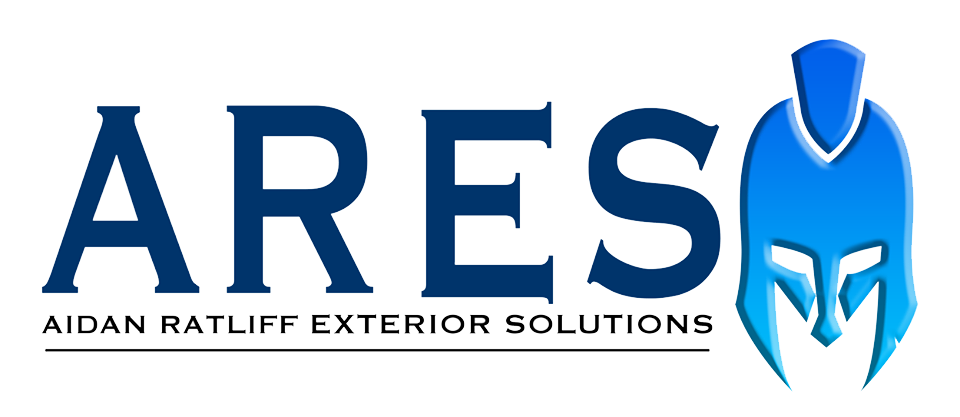 Proudly Serving the Greater Conway, AR Area!
What is soft washing?
Soft washing is the safe alternative to pressure washing. Gentle, low pressure technology is used with biodegradable, water-based solutions to emulsify dirt and grime and sanitize mildew, algae & other bacteria for a longer lasting clean.
What is pressure washing?
Pressure washing, or power washing, is the use of high-pressure water spray. Specially designed engines and pumps work together to put out water pressure that is 100 times more powerful that your normal water hose. We use this high pressure to clean mold, gum, and old dirt stains from concrete and it makes old, dirty wood look new again.

There are 3 types of pressure washing services:
Soap and water
Enzyme soap
Chemicals
What are the major benefits of pressure washing?
Pressure washing is a powerful cleaning technique that can clean up dirt, grime, grease, and more from just about any surface. The process works by forcing water and detergent through a pressurized hose at high pressure. The high pressure water loosens the dirt and debris that has accumulated on the surface and then the detergent helps to break it down and remove it.

The benefits of pressure washing include:
Removes dirt, grime, grease, and other substances from surfaces
Cleans mold growths
Helps extend the life of materials such as brick or stone
What is the cost of a pressure wash?
The cost of a pressure wash will vary depending on the type of company that you are using, the size of your home, and if you are including additional services.
The cost for a pressure wash will vary depending on the type of company that you are using. There are companies who charge per square foot ($0.10-$1), companies who charge for time ($60-$125/hr), or companies who charge by project ($500).
The cost also differs based on the size of your home. A 400 square foot apartment would be cheaper than a 3200 square foot mansion.
Finally, if you have any additional services requested in addition to the pressure washing itself, then that can increase or decrease your final price depending on what they are.

We accept cash, check, or paypal.
How often should I pressure wash my property?
It depends on the type of surface you have. If it is a brick, stone, or hardwood floor then every 1-3 years is sufficient. However, if you have a vinyl or soft surface then pressure washing should happen more often, at a minimum of every 2 years.
We provide helpful information as to what factors should be considered when determining how often to pressure wash your property. Such as information about the different surfaces and their ideal frequency of pressure washing.
What is the difference between a power washer and a pressure washer?
A power washer is a handheld device that is operated by a person. It has to be connected to the water supply through a hose which has to be attached via an adapter. A pressure washer, on the other hand, can be automated to use water from a tank or reservoir.
The pressure generated by the pressure washer is usually higher than that generated by power washers. And they are also much more efficient in cleaning surfaces because of their ability to apply high-pressure streams of water onto surfaces without any operator input.
What are the best ways to prepare for a pressure wash?
Pressure washing is a process that removes dirt, mold, mildew, and other stubborn stains from your walls.

Some of the best ways to prepare for pressure washing are:
Background check the company before hiring them
Check for an insurance certificate
What is the process of soft wash house washing?
Soft wash is a modern and eco-friendly alternative to traditional power washing services. It is a cost-effective and sustainable solution for residential and commercial property owners.
The process of soft wash house washing is quite simple. The team starts by spraying a diluted biodegradable soap onto the exterior surfaces of your property. The chemical has to "Dwell" on the surface to break down organic growth. We then come back and use low pressure to rinse off the soap and grime. The end product is a house that looks basically brand new!
What is a typical cost for a soft wash house washing service?
A typical cost for a soft wash house washing service is $400. The costs of the service largely depend on the size of the house and the complexity of its shape.
Do you supply your own water?
We can supply water for a job but generally, we use the client's water supply to do the job.
Will my grass or plants be damaged from power washing?
Everything we do is safe for grass and plants when done correctly. Our method of cleaning rinses any possibly harmful chemicals from your beautiful lawn or garden
Do I need to be present during the job?
We are flexible and will work whenever it is convenient for you. If you would feel more comfortable being home while we are working, then that is totally fine. But if you aren't going to be present, please remember to close all windows, clear your driveway, and put away any fragile items on your deck or house.
Why would I pay for pressure washing when I have my own machine?
This is a FANTASTIC question. But there are some questions you must ask yourself – Which surfaces around my house need cleaning? Do I have all of the chemicals needed for each of those jobs? Do I know how to apply those chemicals properly? Is my pressure washer big enough to handle this job? Is renting a use power washing machine really worth it? Do I really have the time for this? Every job is different and we pay close attention to detail on every single job. We are affordable and guarantee satisfaction to all of our customers. Far too many accidents occur if the work isn't done properly. We don't want you or your house/driveway/deck to be beyond repair. Don't waste money at your local hardware store on a cheaply made pressure washer meant to appeal to homeowners. Instead, give the professionals a call. After all, we give free estimates! Give us a call today so we can save you money, time, and maybe even an injury!
What are some of the most common mistakes people make when pressure washing?
The mistakes people make when pressure washing are usually related to safety. They are not applying the pressure washer correctly, not using the correct chemicals, or overdoing it.

Some of the most common mistakes people make when pressure washing are:
Leaning too far forward while spraying the ground
Not wearing protective gear
Not using a wand nozzle to clean specific areas
We would be happy to speak with you about our cleaning processes and answer any questions you may have before we get to work. Contact us today to schedule an estimate, schedule an appointment, or ask about any of our other available services.